Group Personal Training Dublin
Our transformations of South Dublin women of all ages, backgrounds and abilities are just the tip of the iceberg.
Our results also come in the form of life-changing improvements in blood pressure and mental health as well as more pain-free and confidence-boosting day-to-day living.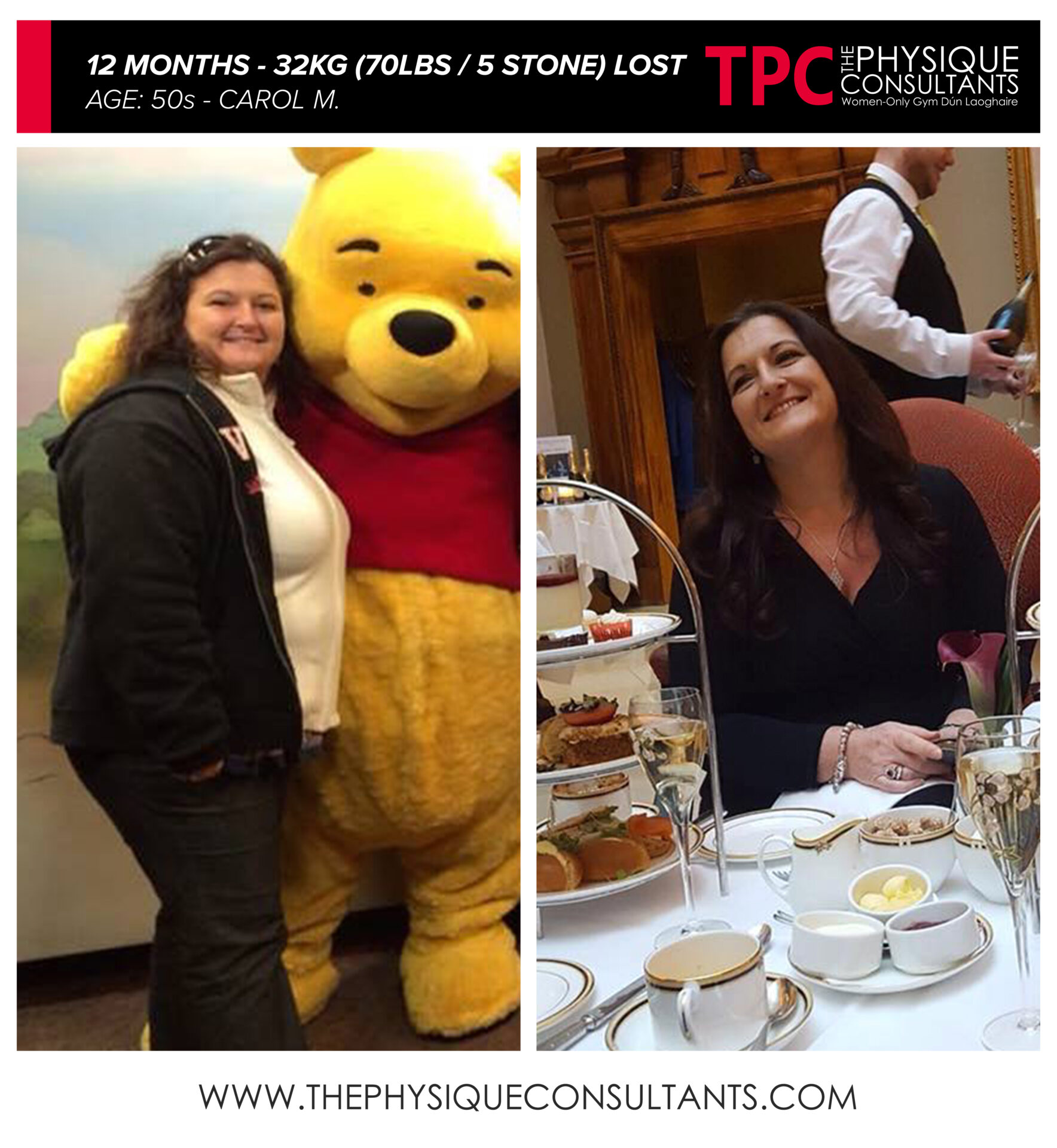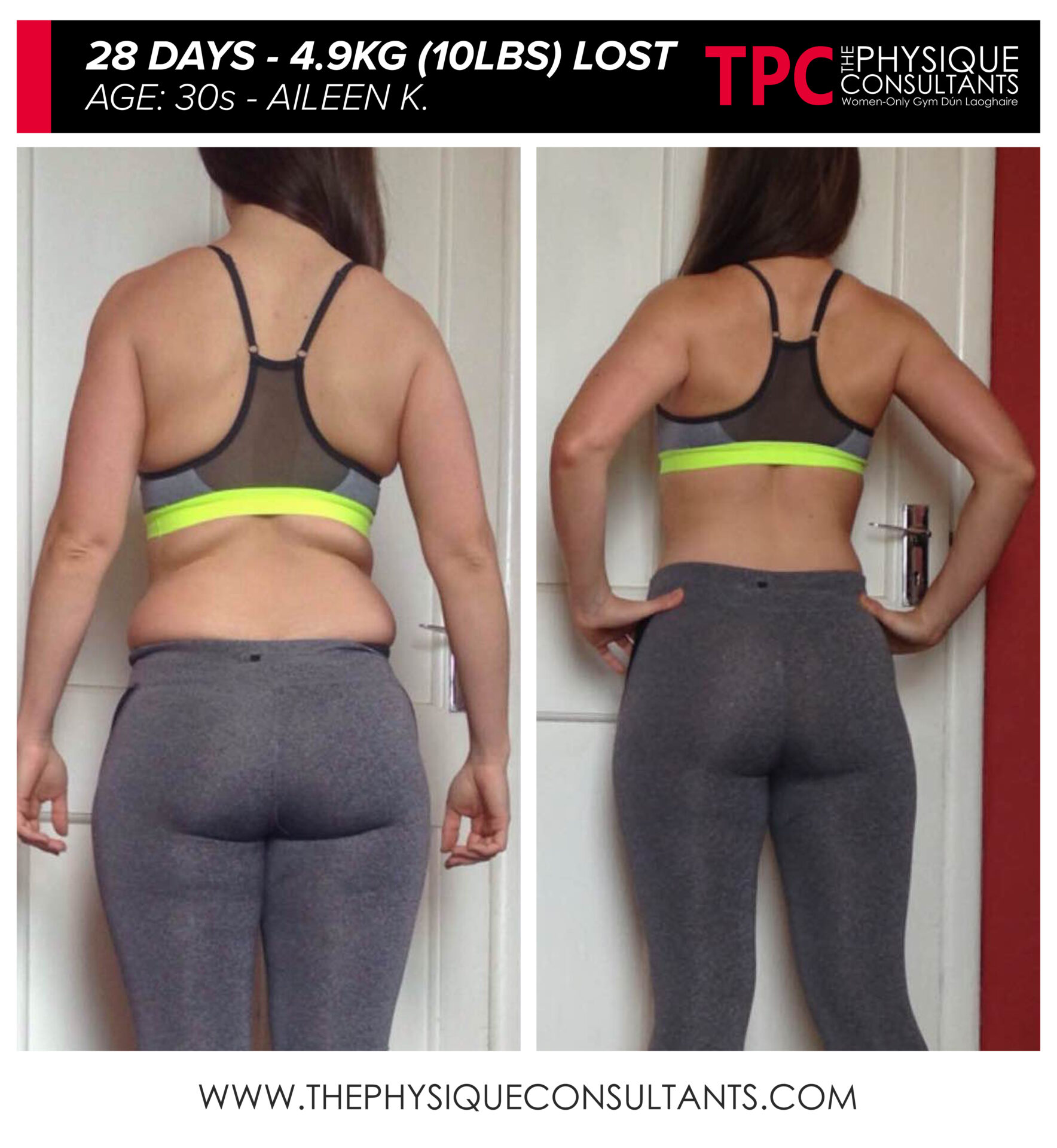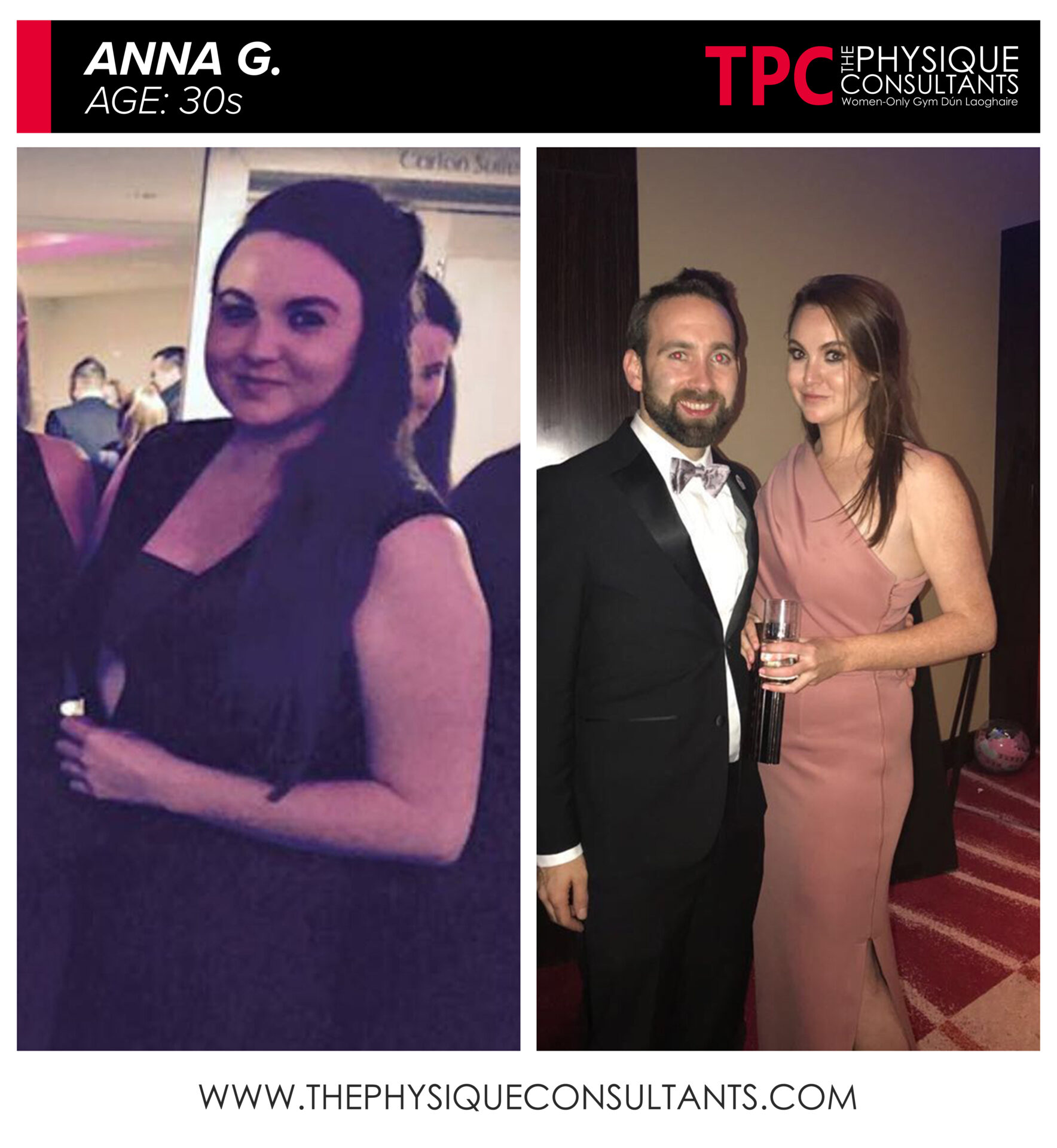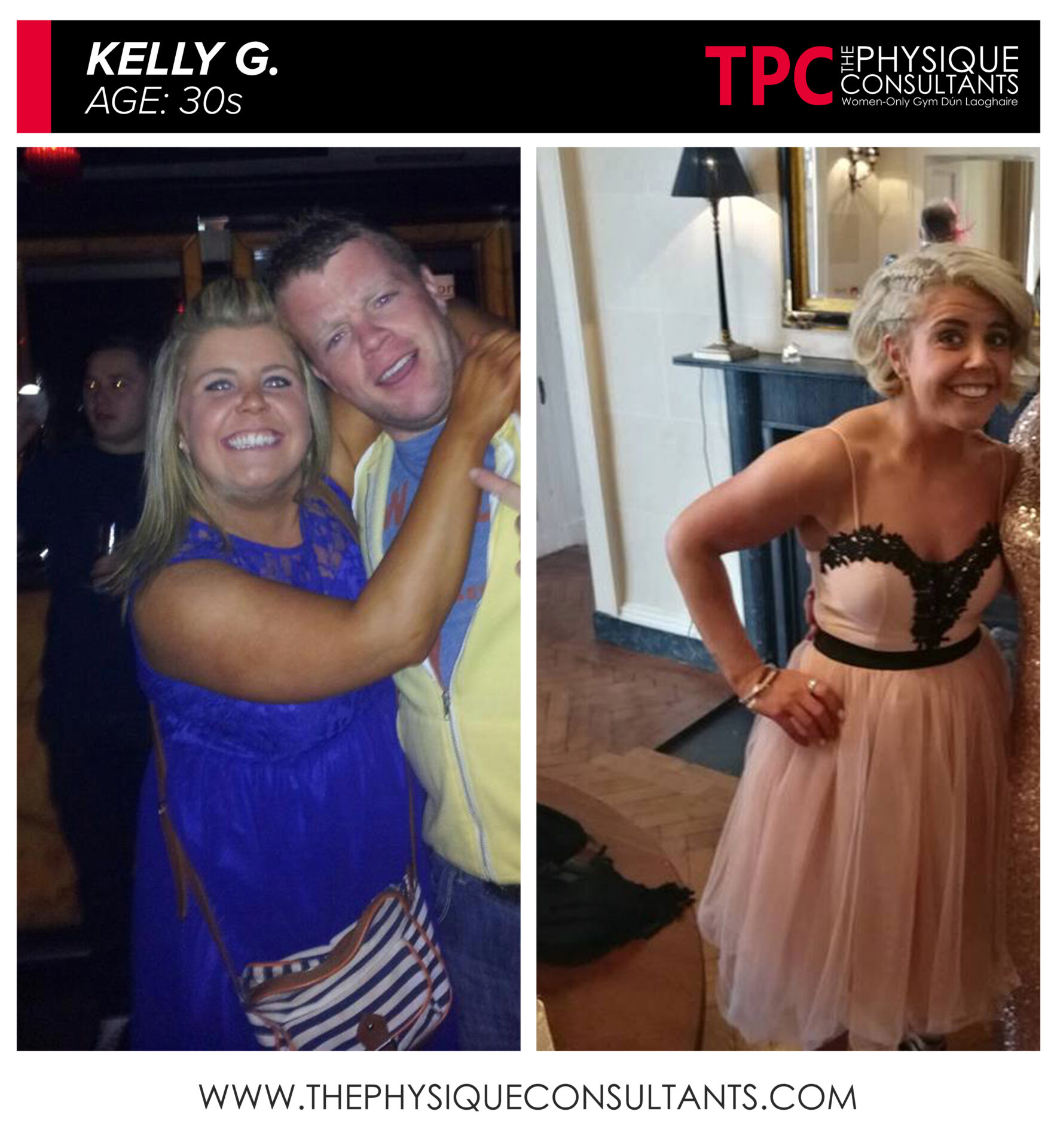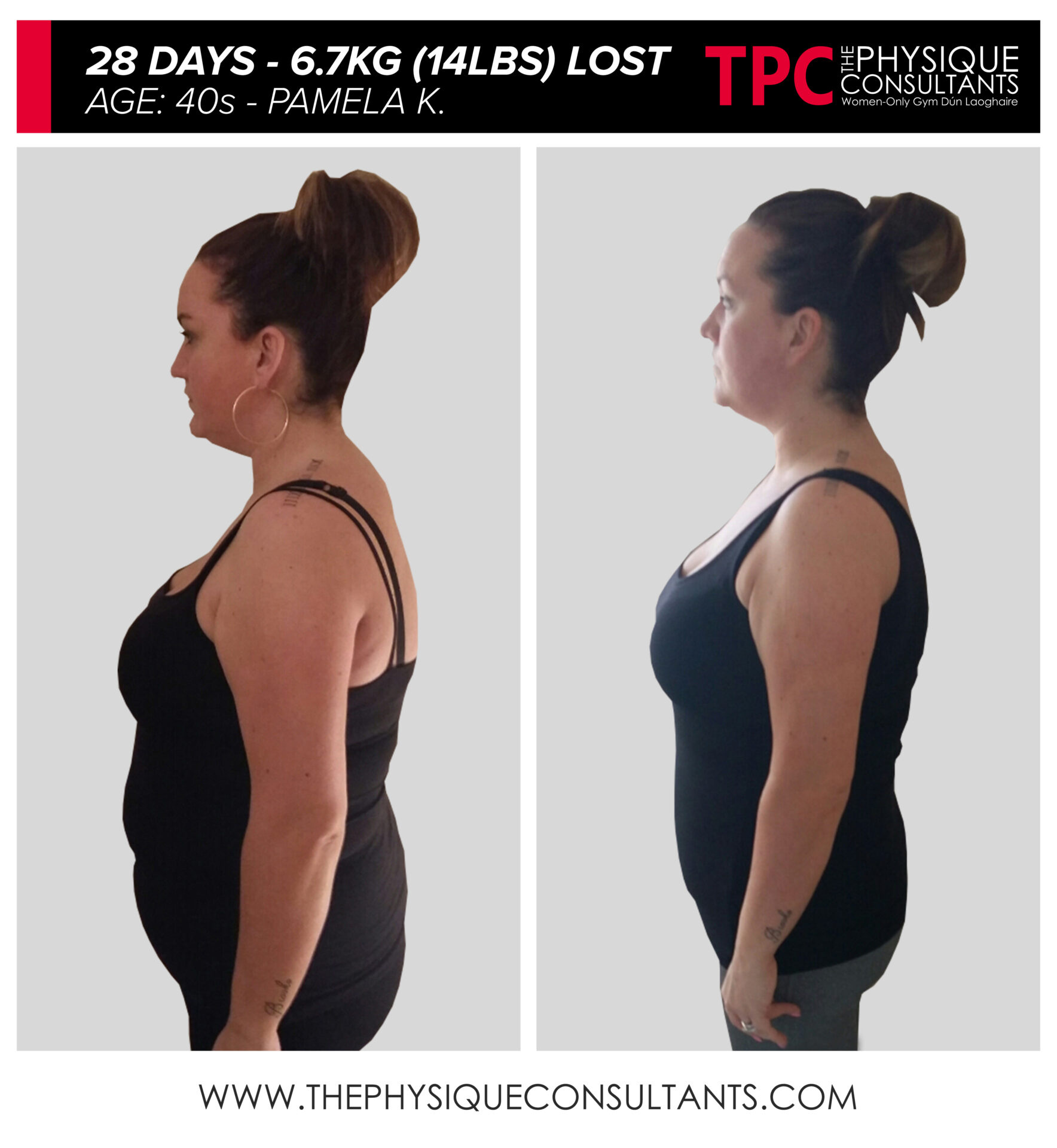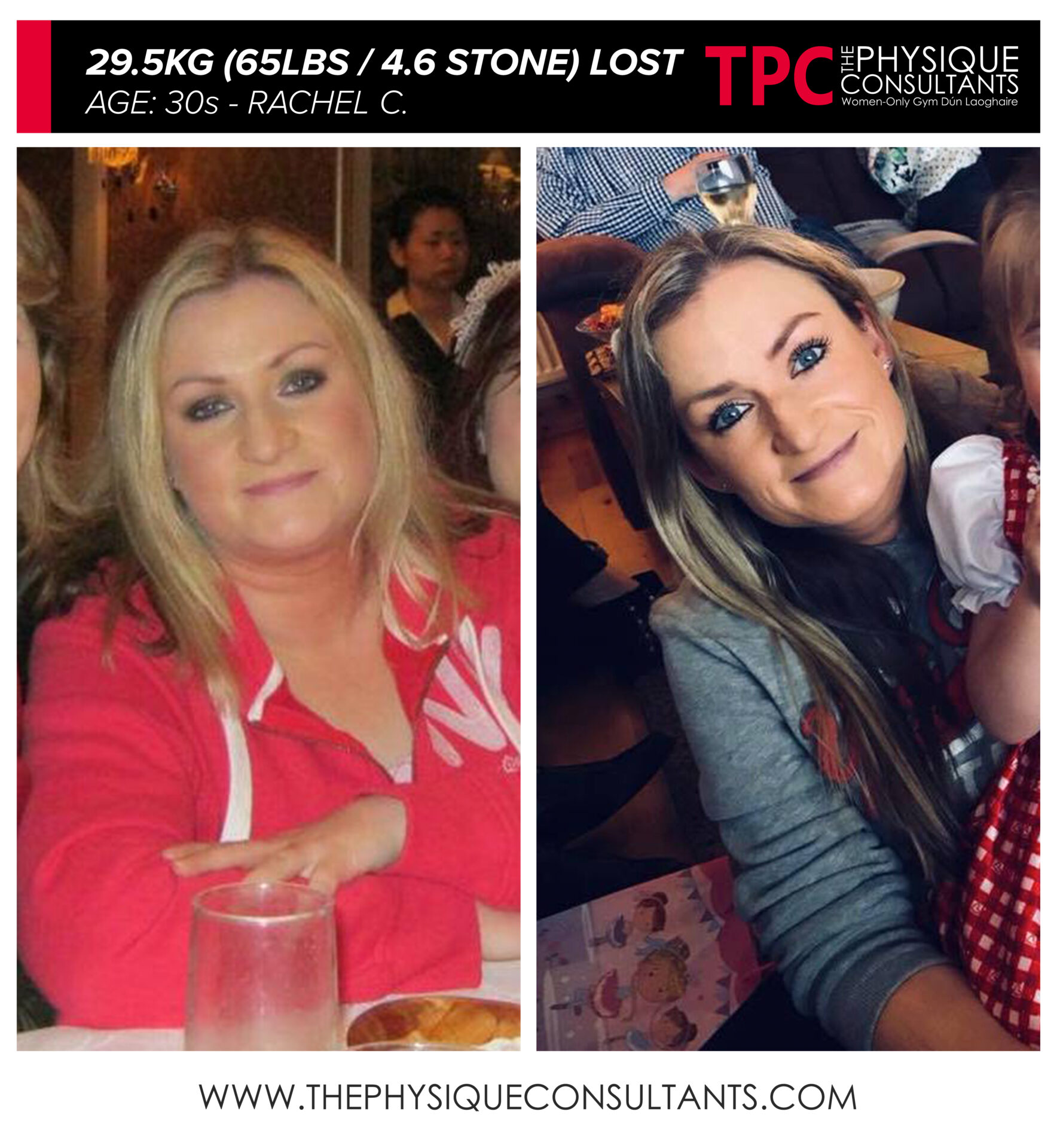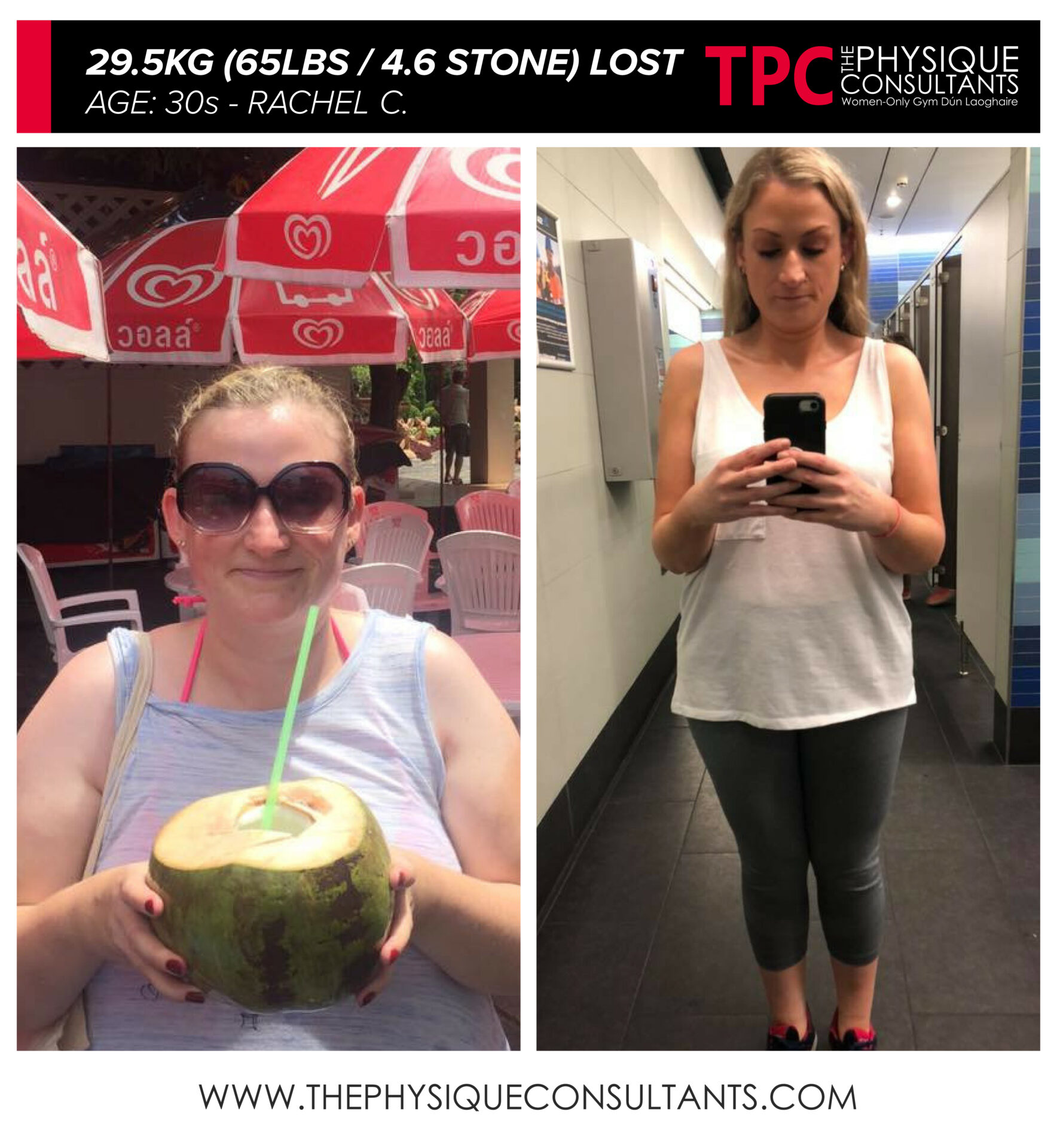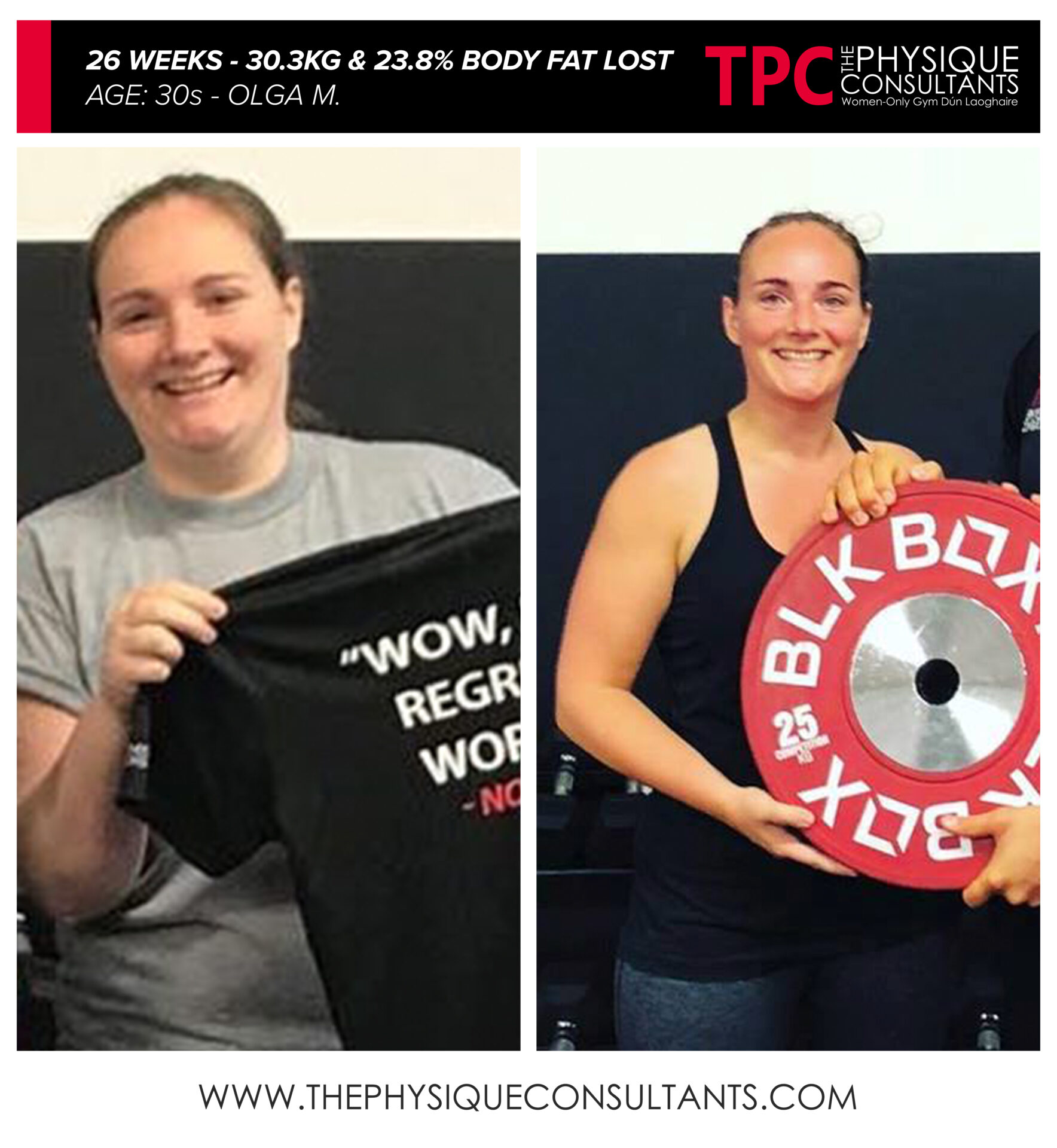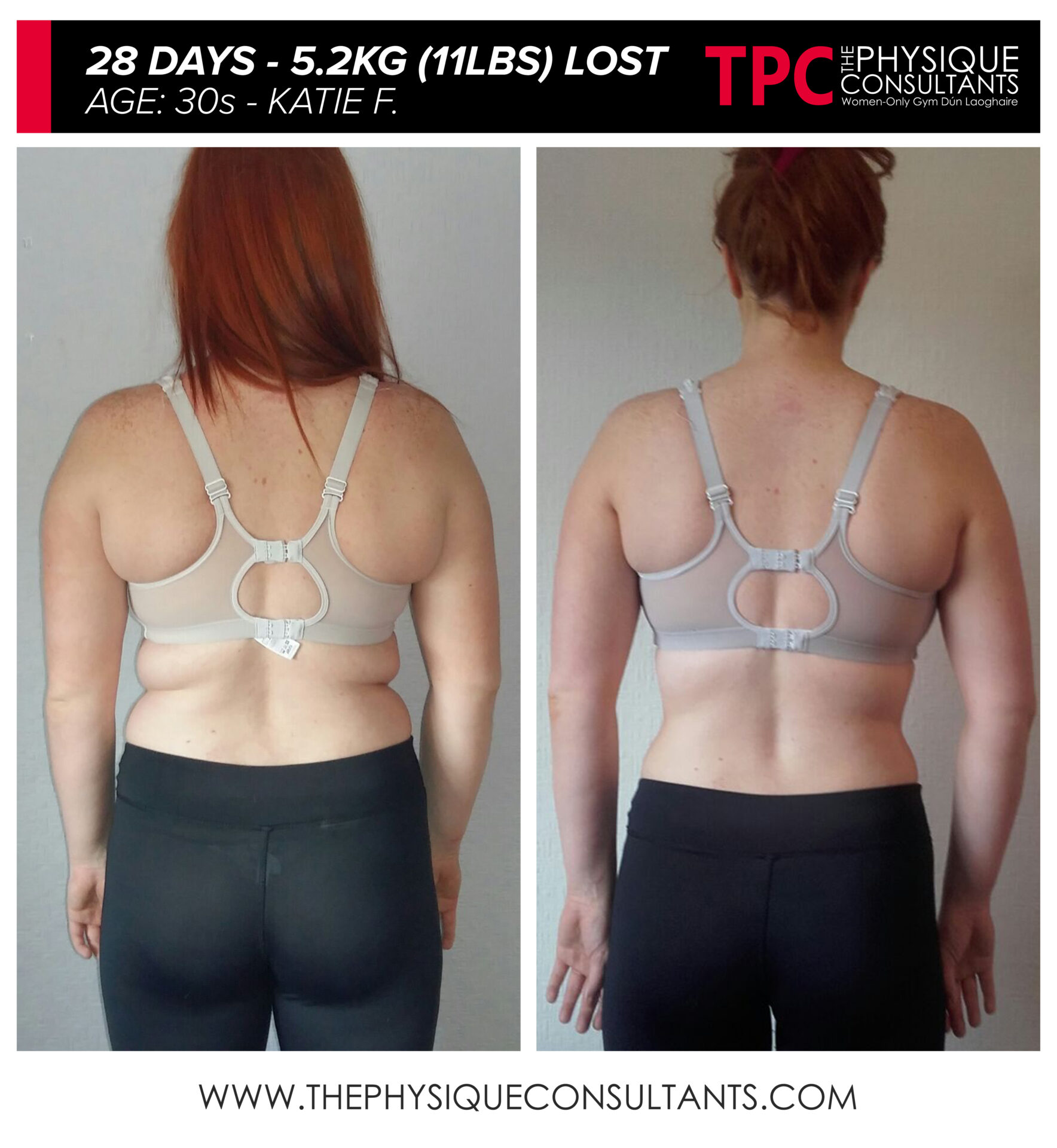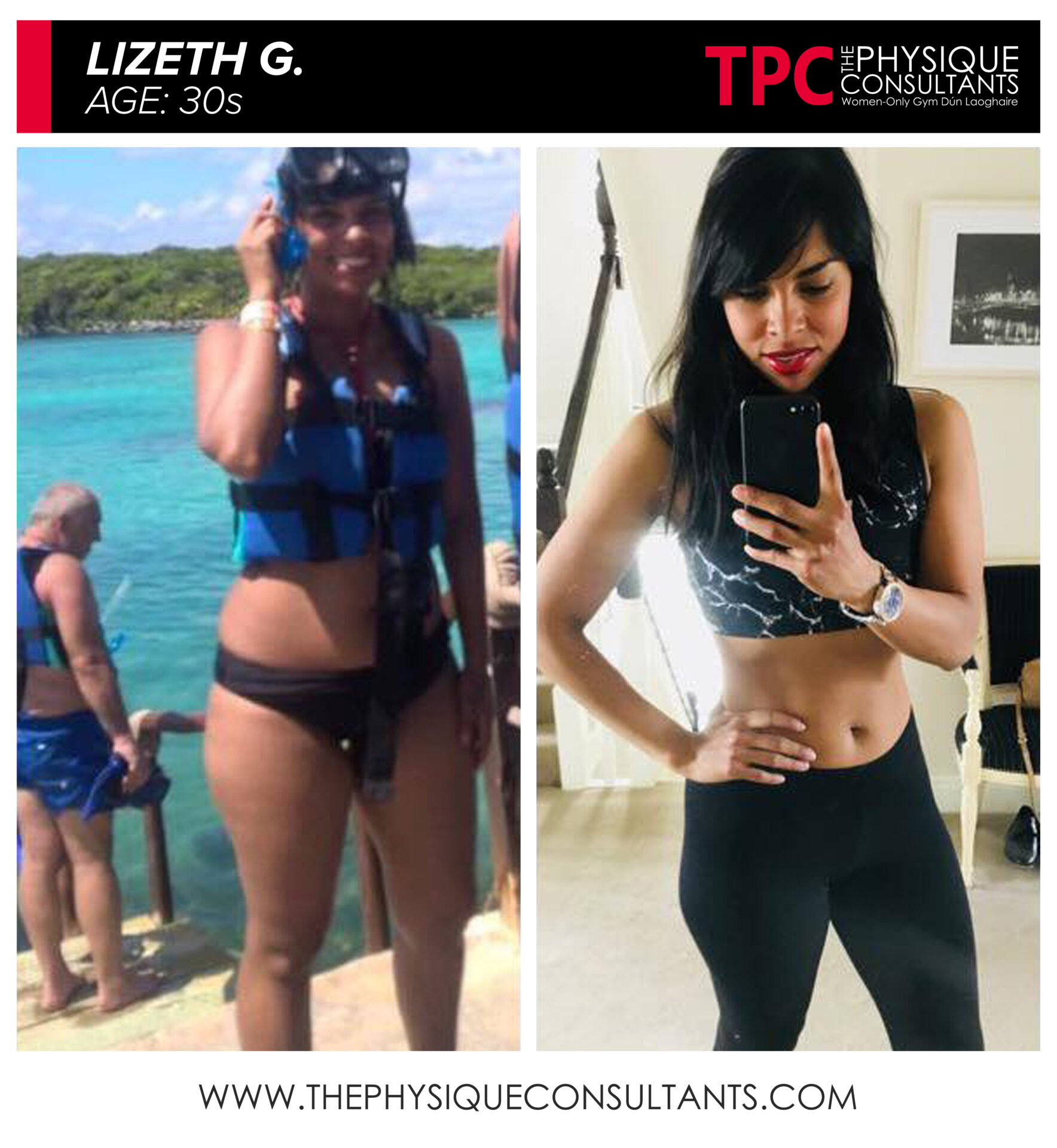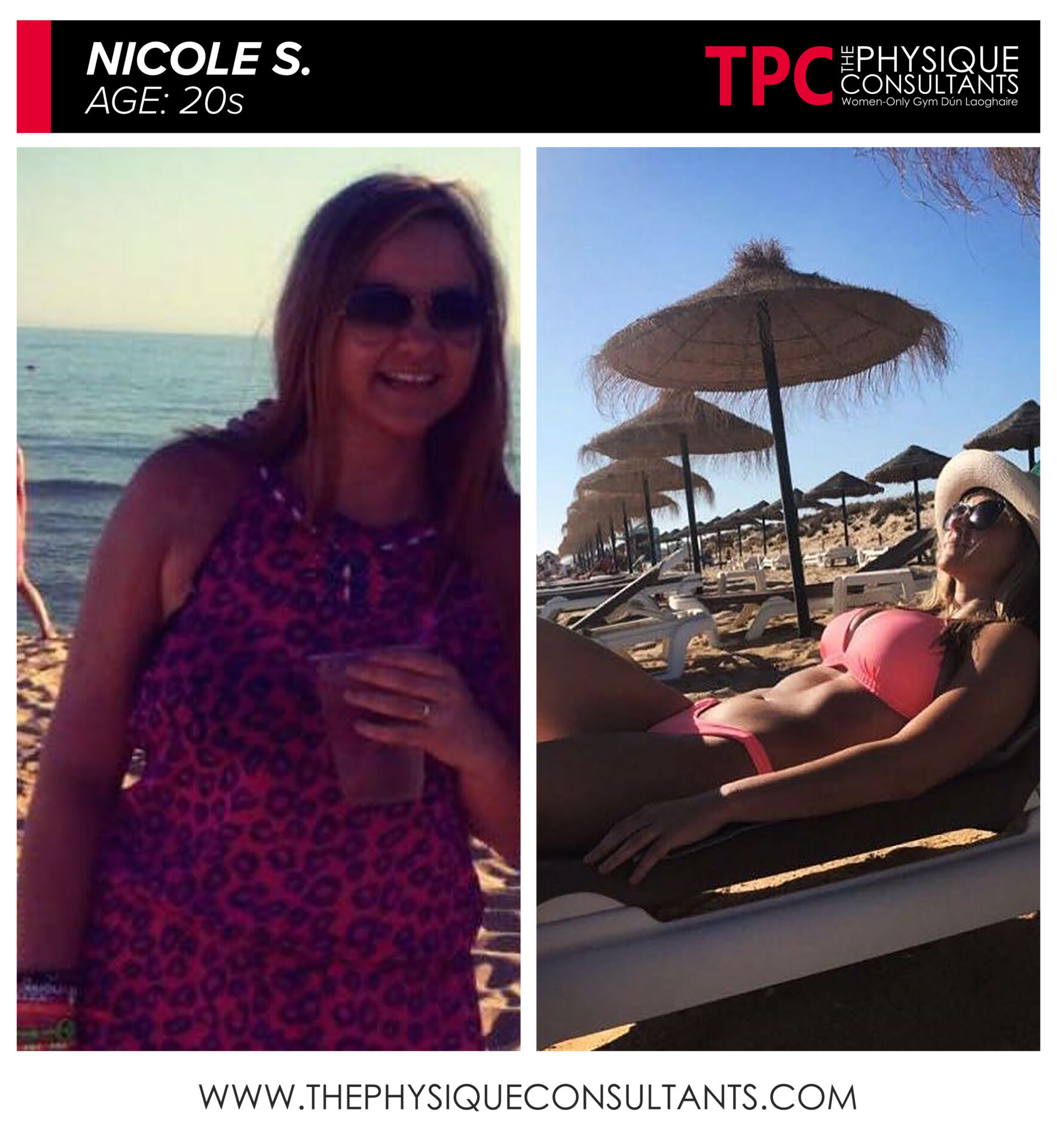 What our South Dublin clients are saying about our 28-Day Challenge (28-Day Trial) of our women-only group personal training

Why choose TPC women-only group personal training over other gyms?
Our Women-Only Group Personal Training program sets us apart from all other gyms in South Dublin and Dun Laoghaire/Deansgrange area. We specialise in working with women, beginners and advanced trainees, and those who are not interested in the typical gym bunny culture.
Unlike other gyms where personal trainers have just done a 6-week course, our trainers are highly qualified and experienced professionals with a wealth of knowledge in fitness and nutrition. Our trainers have undergone extensive training and are dedicated to helping you achieve your fitness goals while ensuring you are working out safely and effectively.
We pride ourselves on catering to a diverse range of clients, including those with different fitness levels, ages, and body types. We understand that everyone has different fitness goals, and we work with you to develop a personalised training plan that is tailored to your specific needs and preferences.
At our gym, we don't offer a cookie-cutter approach to fitness. Instead, we provide individualised attention, coaching, and support to ensure you achieve your fitness goals. We also offer group personal training sessions where you can work out with like-minded individuals and receive the motivation and support you need to succeed.
So if you're looking for a gym that specialises in women-only personal training, offers personalised attention, and caters to a diverse range of clients, then look no further. Click the "Get Started" button now. We are the perfect gym for you!
Why TPC Women-Only Group Personal Training is a better alternative to pilates or yoga
Weight training, with its emphasis on progressive overload and resistance, has long been regarded as a superior alternative to Pilates or yoga. While both Pilates and yoga offer benefits such as improved flexibility, weight training provides a more comprehensive and targeted approach to fitness.
The use of weights enables individuals to target specific muscle groups and increase lean muscle mass, which in turn helps to boost metabolism and improve overall body composition. Additionally, weight training can improve bone density, reduce the risk of injury, and provide numerous mental health benefits such as increased confidence and self-esteem.
In contrast, Pilates and yoga primarily focus on bodyweight exercises and may not provide the same level of physical challenge or lean muscle tone. Therefore, for those seeking a comprehensive and effective fitness regimen, weight training stands out as a superior alternative to Pilates or yoga.
The most flexible Group Personal Training schedule in South Dublin
Our group personal training schedule is the most flexible schedule in South Dublin, and more flexible than all other gyms in the area. We offer a wide variety of class times, so you can find one that fits your schedule.
Whether you're an early bird who likes to start their day with a workout or someone who prefers to hit the gym after work, we've got you covered. Our classes start as early as 6:00am and go as late as 8:15pm, giving you plenty of options to choose from.
In addition, we understand that life can be unpredictable, and sometimes you may need to change your schedule at the last minute. That's why we offer a flexible cancellation policy that allows you to cancel your class up to 1 minute in advance without penalty.
Our group personal training schedule is designed to make it easy for you to fit exercise into your busy life. Whether you're a stay-at-home parent or a busy professional, we have classes that will work for you. Plus, our experienced trainers will help you get the most out of each session, ensuring that you achieve your fitness goals.
In comparison to other gyms in the area, we offer more workout times and greater flexibility. Many other gyms have limited class schedules that may not fit your needs, and some have strict cancellation policies that penalise you for missing a class.
At our gym, we prioritise our clients' needs, and we believe that a flexible schedule is essential to helping them achieve their fitness goals. So, if you're looking for a gym that offers the most flexible group personal training schedule in South Dublin, look no further. We've got you covered!
We track your results leaving nothing to guesswork
We use an InBody machine to track the progress of our clients. This machine offers numerous benefits to our clients, especially those who are participating in our 28-Day Challenge (28-Day Trial) program.
One of the most significant benefits of the InBody machine is that it gives our clients certainty that they are getting results every week. There is no guesswork involved when it comes to measuring progress. Instead, our clients can see exactly how much fat they are losing and where they are losing it. This helps to keep them motivated and accountable because they can see tangible evidence of the progress they are making.
The InBody machine is especially beneficial for our 28-Day Challenge (28-Day Trial) program clients because it allows them to see how their body is changing throughout the program. They can track their progress week by week, which helps to keep them focused and motivated to reach their goals.
One of the most frustrating things for people who are trying to lose weight or get in shape is the lack of progress they see. Unfortunately, many other gyms in the area don't use InBody scans to track results. This can lead to frustration among clients who are not seeing the progress they want to see. At our gym, we recognize the importance of tracking progress, which is why we use the InBody machine.
We also offer four complimentary scans to our clients who feel comfortable doing these scans. Unlike other gyms in the area, we don't charge additional fees for these scans, and they are included with the 28-Day Challenge (28-Day Trial) program in our Women-Only Group Personal Training. We understand that every client has different goals and preferences, so these scans are optional. Each client's results are kept private for themselves, which means that they can track their progress without feeling self-conscious or embarrassed.
By providing certainty and measurable results, the InBody machine helps to keep our clients motivated and accountable. If you're looking for a gym that takes tracking progress seriously, look no further than our gym!
A world-class group personal training experience built around you
We have ceaselessly refined our model with thousands of clients in our private gym in Dún Laoghaire to create the most effective group personal training system in Dublin.
Our goal-focused training plans have helped thousands of clients lose body fat and transform their health. Now you can work with us in our gym, and we will tailor the perfect personal training plan around your unique goals to achieve the results you want.
We are invested in your goal
We are more than just personal trainers there to count reps. Behind your transformation is a team of experts deeply invested in your success. We care about your results as much as you do. Our personal trainers are incentivised solely on demonstrating significant and tangible outcomes for their clients.
Much more than simply a 'before and after', we ensure our clients' unique goals are achieved with a unique and tailored approach. Whatever the goal, our personal trainers progress only by delivering a real return on investment that surpasses anything that could be accomplished working in a regular gym with a regular trainer.
Maximum results, minimum time
What makes TPC Women-Only Gym different is that we take our clients' results personally. We are deeply invested in our clients' success and stop at nothing to help them achieve truly life-changing outcomes. But don't just take our word for it, hear what some of our inspirational clients have to say about their group personal training experience themselves.
What your 28-Day Challenge program includes
Whatever your goal, our 28-Day Challenge program is designed to deliver maximum results in minimum time.
So whether you want to lose fat, build muscle or radically transform your health, you have elite facilities, science-backed systems and a world-class team supporting you to make it happen.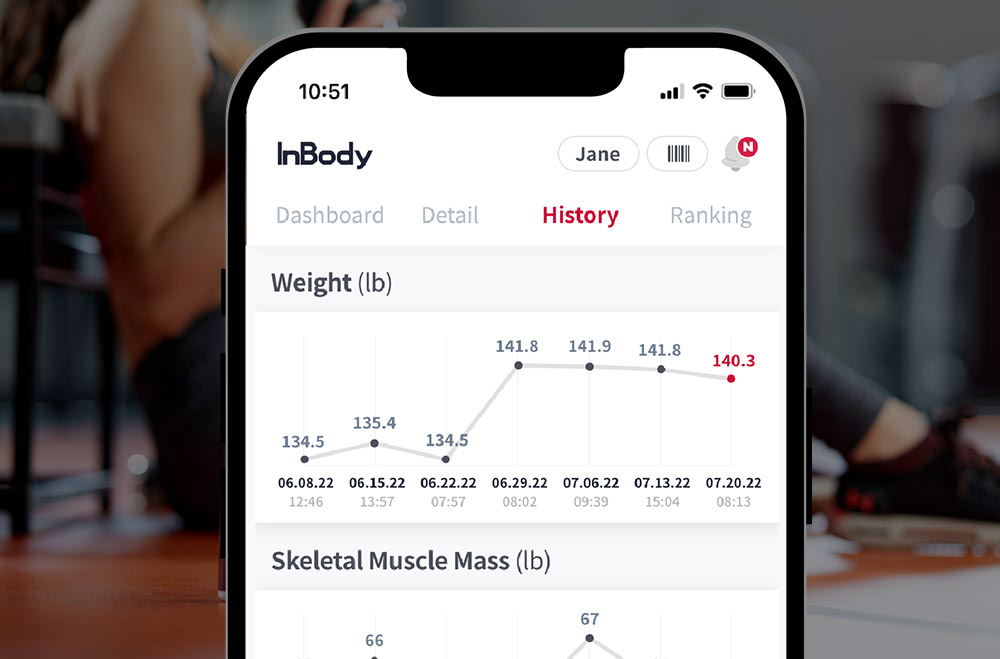 World-leading technology and body composition analysis to quantify your results
We take a scientific approach to measuring your body fat levels and demonstrating quantifiable results. Our clients complete an InBody body composition analysis weekly for tracking progress.
You get access to the cutting-edge InBody app technology, which puts the whole transformation experience in the palm of your hand.
It enables you to record and track multiple progress metrics from fat loss and muscle gain. It enables your trainers to take instant data-led decisions to accelerate your progress, enhance your results and give you quantifiable outcomes.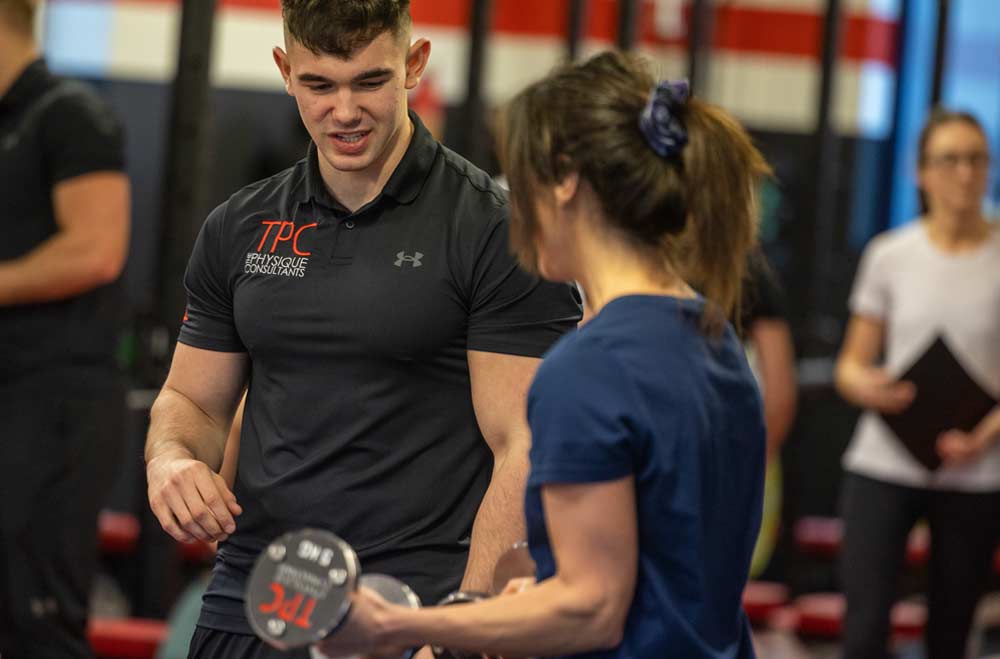 A whole team behind your transformation
As a client, you don't just get a trainer; you get an entire team. Every single person you encounter at The Physique Consultants cares deeply about you achieving a positive outcome.
We have created a culture where everyone is working together to ensure that the return on your investment is repaid many times over.
Our team works tirelessly to improve our training and nutrition methods, our trainer education and our data analysis. All this ensures you get the best possible experience and the maximum results in your time with us.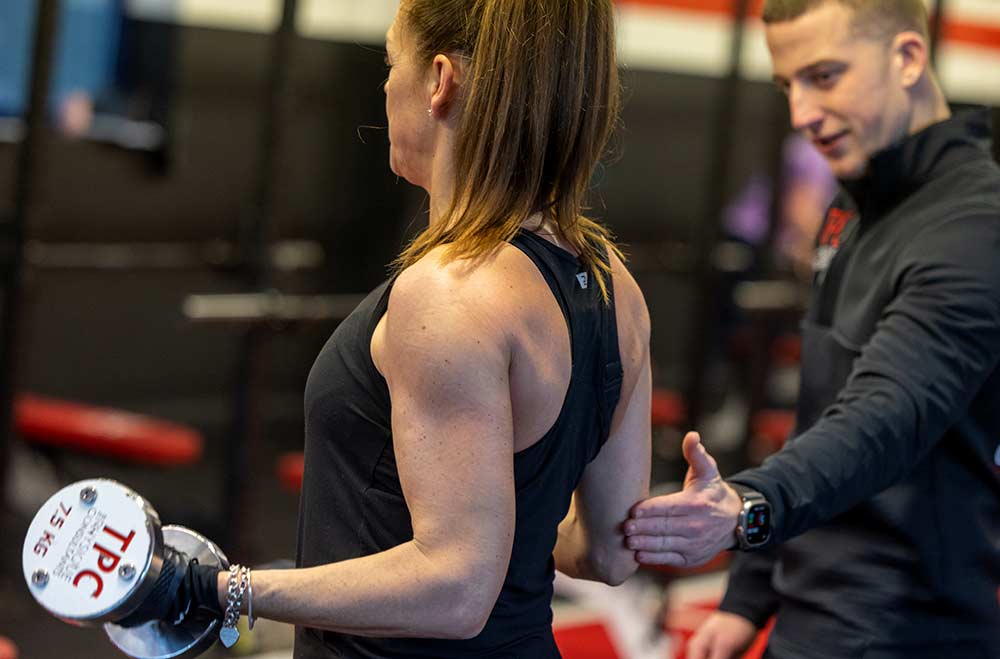 Results-focused personal training program and workouts
Based on your consultation, we design a tailored body transformation program that is unique to you using our custom methodology. This is an initial 28-day plan that is designed to evolve as your conditioning improves and will see you gaining lean muscle at a record pace.
Using data from your initial orientation, we construct a plan that takes into account any pre-existing injuries or potential structural and muscular imbalances, addressing weaknesses head-on, and eliminating them with the application of cutting-edge sports science program design.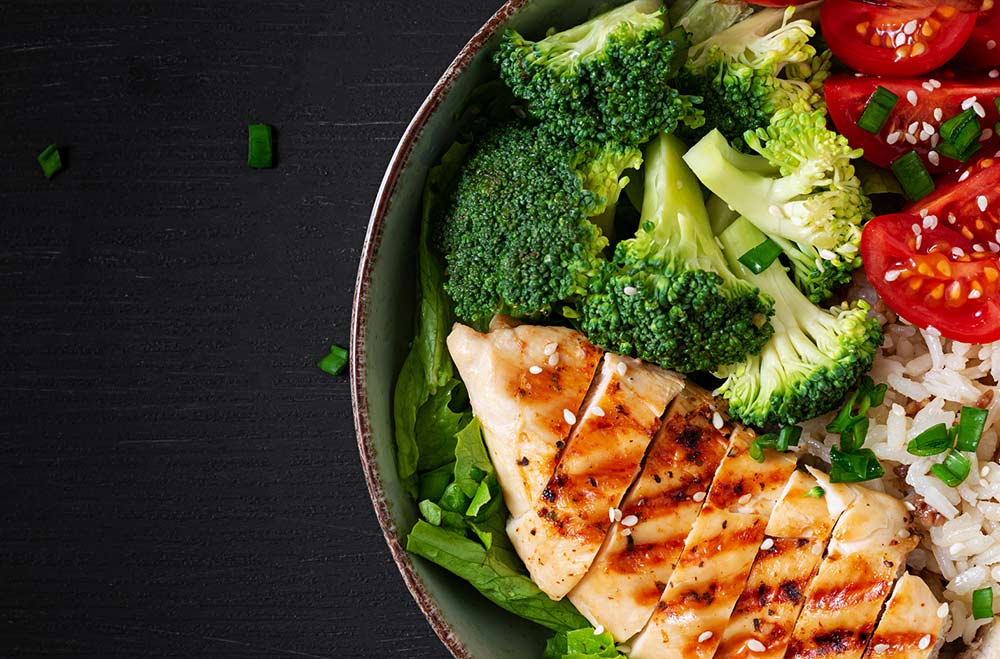 Full diet and nutrition plan
Nutrition plays a huge role in getting you the results you want. So, every client has their own bespoke diet plan.
We examine your body composition measurements and goals during an in-depth consultation process. When combined, this helps us put the perfect body transformation plan in place that is unique to you.
We track multiple progress metrics, which means we can make adjustments to the plan along the way when needed to ensure you achieve the best results possible over an initial 28-day period and beyond.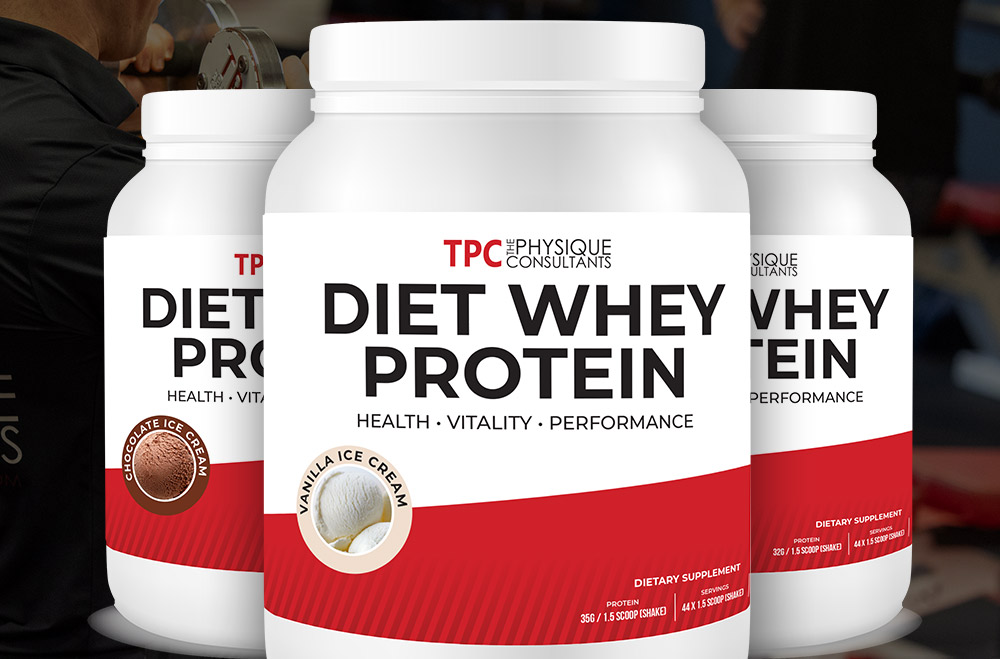 Bespoke supplementation plan as needed
Your diet plan will cover everything you need, but we've found over the years that most clients can benefit from a small amount of supplements.
After our assessment and on an ongoing basis, if we spot an issue or deficiency not easily or conveniently corrected with food, we can recommend the best available supplement products for you.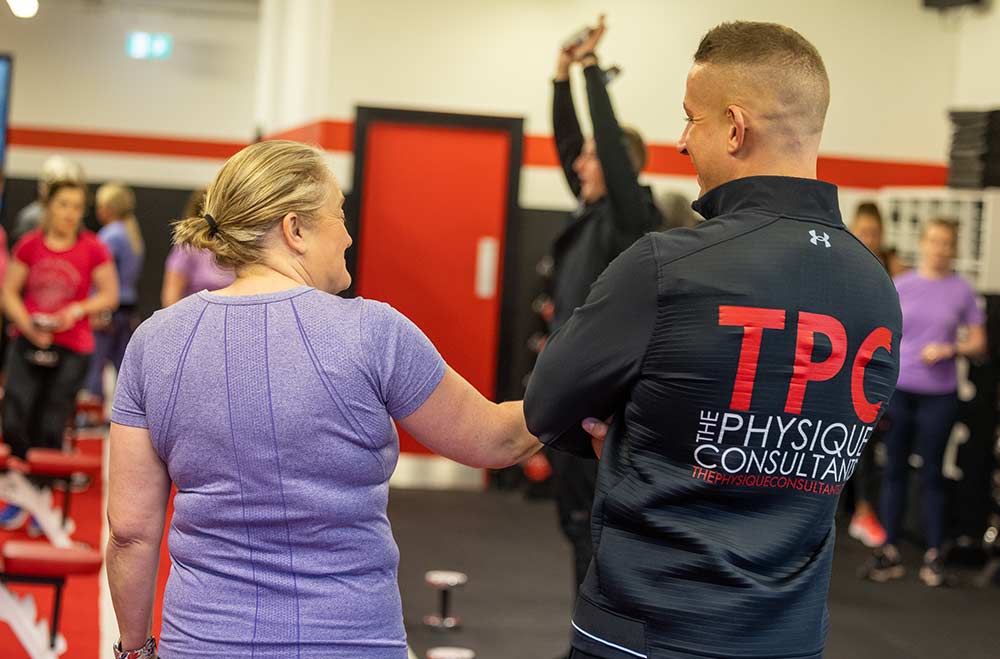 Dedicated personal trainers to manage your transformation
Our personal trainers will manage every aspect of your transformation journey.
Our trainers coach you to train with precision and purpose in the gym to maximise your effort, but also the trusted advisor you want to guide you through the process, keep you focused to achieve results, and give you the tools to stay in shape for life.
28-Day Challenge
TPC Women-Only Gym
Fill out the form below to register your interest in our 28-Day Challenge (28-Day Trial) and we'll be in touch with you.
Don't miss out - only
6

spots left.
Our highly sought-after 28-Day Challenge (28-Day Trial) special offer is back, but with a limited number of spots available.
The 28-Day Challenge is only offered at select times during the year, so this could be your final chance to participate and achieve life-changing results.
Our gym typically operates at full capacity, and we rarely take on new clients. As a result, this offer could be removed without prior notice. Secure your spot now!